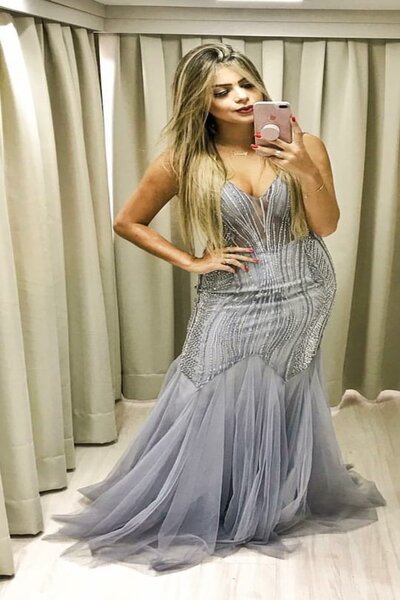 PAOLA
Hi, my name is Paola.
I'm so glad you stopped by, let me introduce myself.
If you're looking for some fun, you've come to the right place! My super cheeky personality and wicked sense of humor will definitely keep you on your toes. I want nothing more than to share a giggle and have a bit of naughty fun together. Life is short, and I fully intend on enjoying every minute of it. I'd love if you'd share some of it with me. I've had the opportunity to do a lot of amazing things in my life. After working in the corporate world for some time, I decided to jump headfirst into the adult entertainment industry. I can say with absolute confidence that adult entertainment is far better suited to me than pushing paper. I started out working in strip clubs and quickly branched out once I realized how many facets there are to the industry. Furthermore, I've entertained at over 1500 private parties, whether serving drinks in lingerie, running around topless, or turning heads in the nude. I'm also a showgirl who loves being the center of attention and am very good at commanding a crowd. From mild to wild, my shows have always delighted my audiences. I have done performances in 4 different countries, earning me the title of "International Showgirl". Not only do I perform live, but I've also dabbled in modelling. I've been featured in several magazines and was lucky enough to grace a few covers. I've also tried my hand at acting, appearing in a few movies and TV shows. Not only that, but I've also worked in broadcasting. Another exciting genre I've explored is the world of fetish. Naturally curious, I'm fascinated by things considered taboo by most. The weirder, the better, I always think… within reason of course. I believe every person has some type of fetish in them, even if they've suppressed it for most of their life. Having experimented with being a dominatrix, I realized very quickly that being a com is far more suited to me than being a sub. Dominating a man is one of my biggest run-ons, guaranteed I'll be wet before your pants even hit the floor! Due to all my crazy adventures in the industry, I have an extensive array of costumes and toys. I love to role-play and am keen to fulfil any fantasy that you may have. Don't be shy! Even if you think it's "weird", there's a pretty good chance I've either seen it or done it myself already. There's absolutely no harm in asking, whatever the case. If none of these things sparks your interest, and you just want a companion to have a cuddle and a romp with, that's fine too. I'm super casual and can easily adapt to any situation. I have a knack for making people feel comfortable in my presence, so even if it's your first time, or you're a bit nervous, your cares will quickly melt away in my embrace.
Likewise, I'm so excited to show you!
Forever yours,

Paola